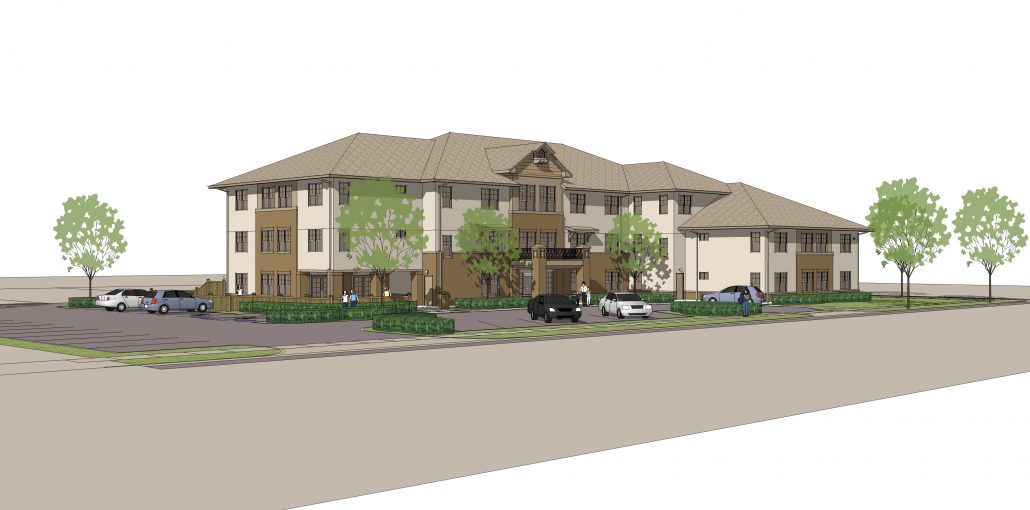 Apartments for Veterans in Shasta County
This project will consist of a three-story apartment building with a total of 30 one-bedroom residential units. The property will serve veterans with income levels between 30- and 50-percent of the area median income. Construction began in December 2022, with an estimated completion date still to be determined (update coming soon).
Amenities will include a community room; a computer room; laundry facilities; and offices for services including case management, behavioral health treatment, employment training, and job placement. The location of this project is within walking distance to shopping and restaurants, with nearby access to some of the best fishing, hiking, and bike trails in Northern California.
Funding comes from California's Veteran Housing and Homelessness Prevention Program, the City of Shasta Lake, Shasta County, Cornerstone Bank, The Home Depot Foundation, and other sources. Rent supports will be provided for tenants from the Veterans Affairs Supportive Housing (VASH) program and the Shasta County Housing Authority.