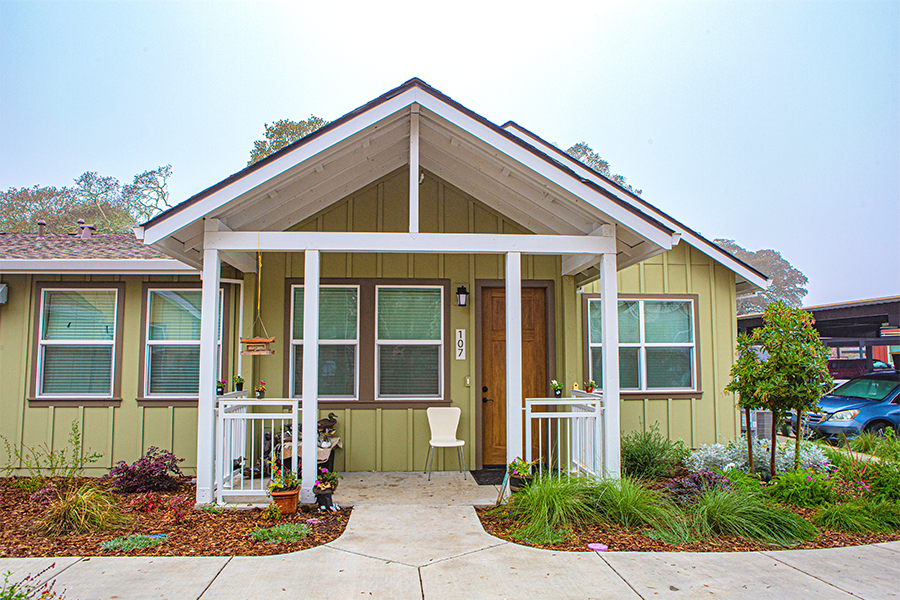 Permanent Supportive Housing for Veterans
Windsor Veterans Village consists of 59 one- and two-bedroom residential units, plus one onsite manager's unit, on a 9.75 acre property for low-income veterans and their families. It is located near the corner of Oak Park Street and Daybrook Drive in Windsor, CA, within walking distance of town green and four miles from the regional VA clinic.
Construction began in July 2019 and was completed in the summer of 2021. Amenities include a community room; a computer room; laundry facilities; offices for services including case management, behavioral health treatment, employment training, and job placement; a community garden; covered parking; and outdoor recreational space.
Funding comes from California's Veteran Housing and Homelessness Prevention Program, Sonoma County, the Town of Windsor, 4% federal tax credits, tax-free bonds, The Home Depot Foundation, and other private sources. Rent support is provided for tenants by the VA's Supportive Housing (HUD-VASH) program, the Sonoma County Community Development Commission, and the Santa Rosa and Sonoma County Housing Authorities.
VHDC is a subsidiary of Nation's Finest, a community-based 501(c)(3) organization formerly known as Veterans Resource Centers of America